The 2022 Subaru Love Promise Community Commitment Award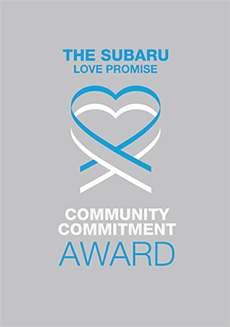 We've been nationally recognized for our dedication to our community and the Subaru Love Promise.
We're honored to receive the 2022 Subaru Love Promise Community Commitment Award. This award nationally recognizes Subaru retailers who are making the world a better place while demonstrating an outstanding commitment to supporting passions and causes in local communities. These efforts are focused in important areas such as the environment, community, health, education, and pets.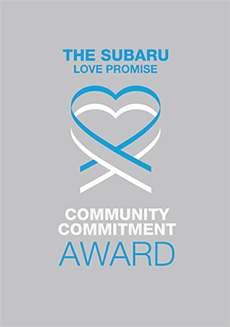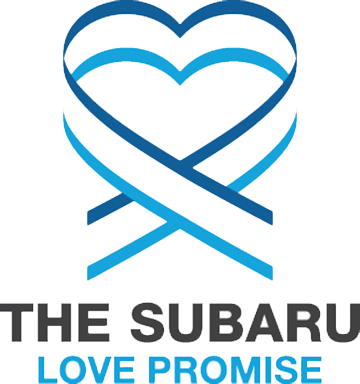 What is the Subaru Love Promise?
Subaru and our retailers believe in making the world a better place and the Subaru Love Promise is our vision of respecting all people. This is our commitment to show love and respect to our customers and to work to make a positive impact in the world.
How is Classic Subaru of Atlanta dedicated locally to the Love Promise?
Our Love Promise can be seen in various partnerships with local charities and non-profits. We're grateful for the opportunity, not only to be a part of our community, but to serve it as well.
Mutt Madd-ness Dog Rescue, FurKids
Southern Off-Road Bicycle Association (SORBA-W), Georgia Conservancy
Barnwell Elementary , Springmont Montessori School - Mile Dash
Senior Services North Fulton - Meals on Wheels, The Leukemia & Lymphoma Society, Make-A-Wish Georgia
CURE Childhood Cancer, Team in Training - Georgia Chapter, Tri the Parks Race Series - Swim, Bike, Run!, Endurance Concepts - Endurance Coaching Firm, Bike Roswell
Love Promise Stories from Classic Subaru of Atlanta
Subaru and Classic Subaru of Atlanta believe in making a positive impact on the communities in which we live and work. We uphold that belief through our Love Promise Community Commitment. Every month, we select inspiring stories from customers and partners from around our area who strive to support our collective commitment and feature them here
Classic Subaru Helps Find Forever Homes for a Lucky Six - Jamin W
After partnering with Furkids as their newest corporate sponsor the team at Classic Subaru of Atlanta met to determine their first event idea. Speaking to the wonderful team at Furkids and learning how their adoption process works we discovered there were a few dogs that had a slightly more difficult time finding their new forever homes. We learned there were six beautiful dogs that have been with the Furkids organization for over one year. One of them actually celebrating almost two years with the organization. With multiple members of the sales team having already rescued and adopted we knew what our first project would be. We are committed to helping these six wonderful dogs find their new forever homes and their new forever families. Classic Subaru of Atlanta will be covering 100% of the adoption fees for Scout, Remy, Ignacio, Alfonzo, Roxbury, and London until each meet their new families. At Classic Subaru we strongly encourage a house is not a home without a dog.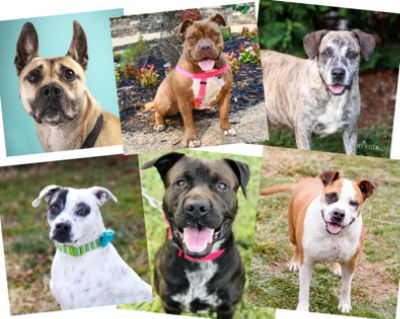 ---
Classic Subaru and LLS Support Cancer Patients - Udana D
On July 7, 2022, The Leukemia & Lymphoma Society - Georgia Chapter and Classic Subaru had the pleasure of delivering 80 blankets and arts & craft kits to the Aflac Cancer and Blood Disorders Center Children's Healthcare of Atlanta as part of the Subaru Loves to Care program. These comforting gifts were accompanied by personalized messages of hope written by the customers and staff of Classic Subaru. This incredible act of generosity was warmly received by the Aflac Cancer and Blood Disorders Center Children's Healthcare of Atlanta staff who were thrilled to distribute these comforting gifts to their patients. LLS is proud to partner with Subaru to spread hope, love, and warmth to those fighting cancer, across the country and right here in the Atlanta, Georgia community. Many thanks to everyone at Classic Subaru and the Aflac Cancer and Blood Disorders Center Children's Healthcare of Atlanta, not only for a memorable day, but for supporting LLS's mission to cure blood cancers and improve the quality of life of patients and their families
---
Classic is worth the drive! - Emily M
I knew going into the car buying experience right now would be rough. I was going to be "happy" if I didn't leave a place angry, but Classic Subaru went above and beyond and I was actually happy. I went to other dealerships (not Subaru) prior to visiting Subaru and they were all awful. My experience with Classic Subaru was better than my experience with a Ford dealership years ago when I bought my first car. Subaru exceeded my expectations. There was no pressure, everything was respectful and calm. The test drive was enjoyable. I didn't feel like I was trying to be ripped off financially. It was simple and everyone was very nice through the whole process. I now say that all dealerships need to learn to be like Classic Subaru. What made the whole process even better is when they honored their original quoted price they gave me even though the car they found on the way to another dealership had a few other features added to it. They honor their word and it really showed me how wonderful they are at this dealership, at least from my experience. When the next person in my family needs a new car, I'm going to do my best to convince them to get a Subaru from here.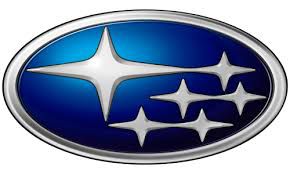 ---
Classic Subaru knows how to deliver Top Notch Experiences - John C
I had significant problems with my brand new 2021 Outback I purchased on May 28, 2021. The technology package never performed predictably or properly. I took it in for service and various software updates and hardware replacement. Not withstanding the service department's best efforts they could not resolve the problems. After months of trying I contacted the owner of the dealership and he went to bat for me at Subaru of America and in July the dealership along with assistance from Subaru of America exchanged my 2021 Outback for a new 2022 Outback. The 2022 Outback has performed flawlessly. Additionally when I made the exchange Kathy Quam, my sales rep, went over the car patiently and thoroughly (much better than my 2021 intro experience) and then followed up to make sure everything was performing as expected. Top notch. And the service manager Haley Campelone another super customer service rep.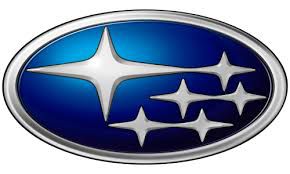 ---
Classic delivering a world-class experience - Liam B
Car shopping is normally an incredibly stressful experience, but Christian made it painless. He answered all of my many, many questions, immediately replied to calls and texts, and was available, but no pushy. He is a great representation of how I feel about the brand.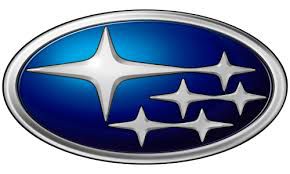 ---
Classic Subaru Donates to FREE BIKES 4 KIDZ - Bryer N
Classic Subaru of Atlanta was super excited to drop off three brand new bicycles today to Bike Law Decatur. Bike Law Decatur is an official drop off location for Free Bikes 4 Kidz. Free Bikes 4 Kidz is a nonprofit organization geared toward helping all kids ride into a happier, healthier childhood by providing bikes to those most in need.
---
Bike rider in distress - Liam B
We were working away in the Classic Subaru Managers office and looked down the road to see a lady in distress with her bike upside down on the side of the road. I walked down the street to see if she was ok and see if there was anything I could do to help. Her bicycles chain had come off, was wedged and twisted between the cranks and the frame. I asked her to please walk up to the dealership with me and told her that I had a small bicycle workshop in the back of my car. I explained that I spent 14 years managing a large bicycle service department before coming to Subaru in 2014, provided mechanical support to hundreds of charity events over the years, so she was in good hands. Come to find out, she had another 10+ miles to go, so I wanted to make sure her bicycle was safe to ride. I told her that the worst-case scenario would be us giving her a ride home. After an hour, and lots of time getting greasy, I had her bike safely back together and riding down the road. She stopped in later to say thanks and stated that she better understands all of the Subaru Love commercials, that Subaru is obviously doing great things on all levels and really does care about the community. She said her name was Allie, and that she would be back someday to buy her first Subaru.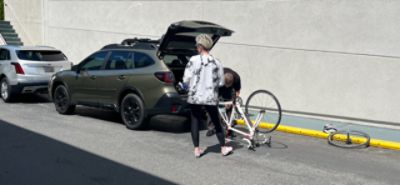 ---
Classic Supports Barnwell Elementary Barnival! - Jay W
Classic Subaru of Atlanta proudly supports Barnwell Elementary annual Barnival event! This large carnival event gives Barnwell students a fun filled carnival full of games, food, prizes, ice cream, carnival rides, and much more! This year Classic Subaru staff members set up several carnival games for students to play and winning tickets were raffled for a grand prize of a giant Pac Man arcade game!
---
Classic Atlanta Subaru Made Julie's Wish Come True - Classic Atlanta Subaru a
MEET JULIE "I wish to have pedal go-karts and a race track!" Four years ago, Julie's parents took her into the doctor to find out what might be wrong with her vision. Julie was admitted into the hospital, and her parents were given news that would turn their worlds upside down. Several surgeries and rounds of chemo later and Julie emerged a fighter. When she was asked what she wanted for her wish, Julie thought about a trip to Disney World. But then, she pivoted and let her imagination go wild: she wanted not one, but two pedal go-karts... plus a racetrack! START YOUR ENGINES The staff and volunteers at Make-A-Wish Georgia set to work on how they could make Julie's wish become a reality. With the support of our national partner, Subaru, and local dealership, Classic Atlanta Subaru, we were able to create a wonderful wish day experience for Julie! On April 20, 2022, Julie and her family were invited to meet the volunteers and staff at a specific address. When they arrived, they saw family and friends cheering them along with the entire Subaru team. Julie was so excited to see that the first part of her wish was about to come true: two pedal go-karts in blue and orange sat at the "starting line" of a racecourse. When the checkered flag waved, Julie and her brother pedaled their hearts out. She smiled and speed around the corners of the course, beating her brother by two car lengths. Anytime she was stopped for a photo, she would pose for a photo and then say, "I want to go, go, go!" Considering that Julie's parents worried just a year before that she may never walk again unassisted, they were filled with joy and hope at seeing her whirl around the track with ease. At her wish celebration, Julie couldn't stop smiling… or pedaling! The team at Make-A-Wish Georgia is so grateful to Mike Domenicone and the team at Classic Atlanta Subaru and our Subaru national partners who helped celebrate Julie's wish by sharing the love and supporting need for speed!!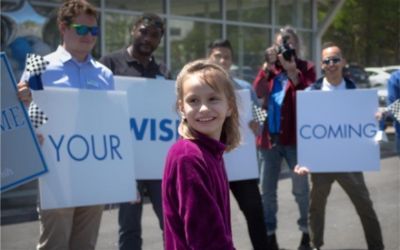 ---
Finally a dealer not price gouging! - Stephanie M
We recently started our search for a new vehicle about 3 months ago and quickly found our timing wasn't the best. We realized with the inventory and microchip shortage most car dealers were taking advantage of the situation and having hefty price increases or "market adjustments" far above MSRP for a new vehicle. We weren't positive what we wanted so we went to several other brand dealerships first around the city and found the same answers everywhere, few vehicles and high mark ups. Then we found Classic Subaru. We called and spoke to Bryer who right away on the phone explained Classic does not sell over MSRP and they had several vehicles in stock to choose from. We went in that afternoon and ending up ordering a brand new Outback XT and we couldn't be happy with everything. Thank you Classic Subaru for being up front and ethical during these tough times when families like mine are having to pay more for everything else. I highly recommend everybody in the market for a new vehicle go see Bryer Newton and Classic Subaru for their next vehicle!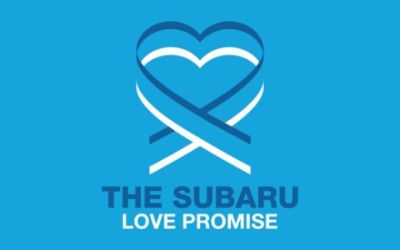 ---